The University of Surrey is a global community of ideas and people, dedicated to life-changing education and research. With a beautiful and vibrant campus, we provide exceptional teaching and practical learning to inspire and empower our students for personal and professional success.
01483 686848
https://www.surrey.ac.uk/events
Guildford School of Acting at the University of Surrey is one of the most highly regarded theatre schools in the UK with a vibrant community of performers, performance makers, creative practitioners and technicians graduating from our wide variety of programmes each year.
Building on a heritage of over 80 years and our reputation as arguably the leading musical theatre school in the world, we are passionate about helping our students to develop the practical, inter-personal and intellectual skills needed to make them employable in today's highly competitive and ever-evolving creative industry.
Our drama workshops are a fantastic way to stretch the imagination, build confidence and help everyone realise their true potential
https://www.themaninthemoon.co.uk/
An award winning independent museum with remarkable collections of natural history, human history and geology. The Museum offers a lively programme of events and exhibitions and has a wonderful tradition of learning for all ages and abilities.
Set in beautiful historic grounds in the heart of Haslemere, the rich and diverse collections have been inspiring visitors for more than one hundred years.
01428 642112
http://www.haslemeremuseum.co.uk
Surrey Adult Learning provides inclusive opportunities to promote learning, health and wellbeing. We inspire people to achieve their potential. With seven dedicated adult learning centres in North and South West Surrey, plus nearly a hundred community venues, we can meet the needs of learners across Surrey.
There are thousands of courses to choose from and there is something to suit everyone, of all ages and abilities. Whether you're a beginner, want to improve your skills, gain a long-desired qualification or just fancy trying a new hobby we've got the course for you.
0300 200 1044
surreycc.gov.uk/adultlearning
Our aim is to offer training, and thereby to create opportunities, for talented young musicians who plan to make chamber music an important part of their career.
Each year we provide four residential courses which are completely free for the participants. They last for approximately ten days and are held in a beautiful converted barn in the heart of the Surrey countryside.
Aidan Woodcock, who founded the Trust in 2006, was a member of the London Symphony Orchestra. Music, in particular chamber music, was the great passion of his life and many of today's professional musicians owe him an incalculable debt for the opportunities and encouragement he gave them. Aidan died in 2016 but his legacy lives on in the work of this charity.
www.maiastra.org
Our mission at The Guildford Institute is to provide an educational, cultural and social community hub in the heart of Guildford offering a special place for people of all backgrounds to meet, learn and explore.
01483 562142
www.guildford-institute.org.uk
Guildford Heritage Service is part of the Council's Economic Development Service Unit. We are committed to providing a high standard of service to all of our customers.
Who we are and what we do:
Guildford Heritage Service aims to work with local people and other partners to collect, record, and care for Guildford's unique cultural heritage and to promote understanding and enjoyment through access and education for all.
01483 444751
www.guildford.gov.uk/museum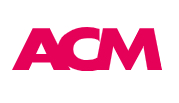 The Academy of Contemporary Music has been training artists, producers and business entrepreneurs for careers in the music industry since 1995.
With our state-of-the-art facilities, world-class faculty and extensive connections within the music industry, ACM offers music courses that develop you to your highest potential and, most importantly, immerse you in the music industry.
01483 500 800