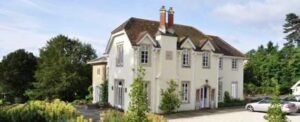 This venue is a private home with gravelled drive – depending on numbers, parking may be on grass at the venue or in an overspill grass area across the road. Access into house and to non-disabled loo is on the flat. Please contact the event organisers directly to discuss any accessibility requirements The Lodge, Upper Street, Shere GU5 9JA
Whitehanger, Marley Lane
Haslemere
United Kingdom
Surrey
GU27 3PY
United Kingdom
Tel: 07799 653093
Many people come to us for a special, whole evening experience – on top of the excellent music, there is the opportunity for relaxed and friendly conversations with fellow members during the interval, and interaction with the musicians after the performance. And, we serve light refreshments and drinks during the interval and after the performance. Our unique 'recital room' means that you will be sitting so close to the performers; you can feel and witness all the excitement including their expressions, breathing and humming! And let's not forget, our musicians truly enjoy performing for us too.
Breinton, Heath House Road
Woking
United Kingdom
Surrey
GU22 0RD
Tel: 0300 075 0199
Fircroft is home to the artist Frank Taylor and his wife Christine who for many years have assembled and shown a varied collection of paintings, prints, sculpture, ceramics, glass and jewellery. They choose works by artists they admire. Many are artists of international reputation, all are highly respected within their own field.
Fircroft, Albury Heath
Albury, Guildford
United Kingdom
Surrey
GU5 9DD
Tel: 01483 202333