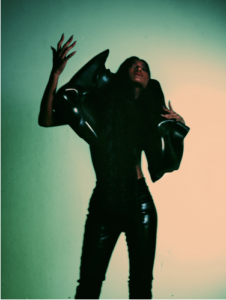 Shadows within shadows – how do we perceive and display our hidden selves? Psychoanalyst Carl Jung referred to the uncivilised, even primitive part of humanity's nature as our 'Shadow Self'. Join us for a group exhibition as we invite artists in various mediums to explore and interpret this concept.
The term 'the shadow' was made popular by psychoanalyst Carl Jung. He saw it as the uncivilised, even primitive side of our nature.
We all have a shadow self. It is generally made up of the parts of ourselves we deem unacceptable. For many people this means things like our sadness, rage, laziness, and cruelty. But you might also see this as uncivilised and unacceptable things like your personal power, your independence, or your emotional sensitivity.
Although we might want to see our shadow as 'negative', this is not true. The Shadow is rather what you yourself perceive as dark and weak about yourself, and therefore needing to be hidden and denied. But this depends on your own perspective , and your levels of self-esteem. Carl Jung firmly believed that we need to fully see and accept this dark side of ourselves to be a fully integrated human.
We have an open callout for submissions for this exhibition. Follow the link below to find out more:
https://www.artjobs.com/open-calls/call-artists/united-kingdom/61411/shadow-self-open-call-group-show