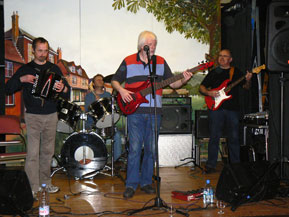 Saturday 28th January 2023 at 7:30pm
Who doesn't like a Barn Dance?
Leave your inhibitions at the door, kick those January blues into touch and come and have laugh out loud fun with The Hog's Back Band.
We are almost all complete novices but with a patient and supportive caller, the band make it as easy as possible for everyone to join in... but there is absolutely no pressure to do so.
Everybody welcome.
You won't believe how much fun you'll have and how many new friends you'll make in one evening...
Tickets £15
Call Des O'Byrne on 01428 607096 to reserve yours.